You must be logged into your account to play this game.
Genre
Players
Length
Author
Platform,
Puzzle,

1
Full
Justin Freeman
Kabooka Bot is a puzzle game that challenges players to build a custom robot and write their own code to send their bot exploring!
Big Things Happening Next Month!
Justin F. | 05/23/2020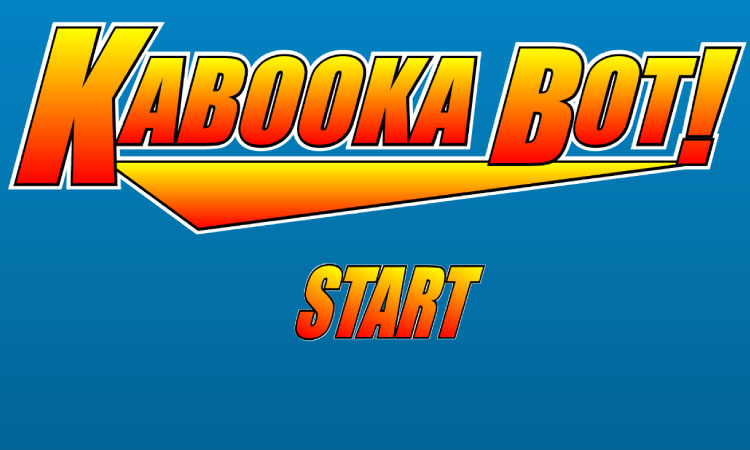 It's time to get excited, because the upcoming month will be a big one for Black Tent Digital!
Today, we're proud to announce that Kabooka Bot! will be launching on June 30th, 2020.
On that day, our subscribers will be hopping, gliding, bombing and drilling their way into solving 100 mind-bending puzzles with our favorite customizable, programmable, virtual interplanetary exploration bot! And just in time for the big launch, we'll be rolling out our subscription system, so when June comes you'll be able to sign up for a subscription so that you're ready to play when the big day comes.
In the meantime, you can whet your gaming whistle with the roll-out of Snafugle! which will be launch on May 31st and will be available to play for FREE!
It's a big month at Black Tent, so be sure to come back over the next few weeks!
Kabooka Bot Goes Caving
Justin F. | 05/18/2020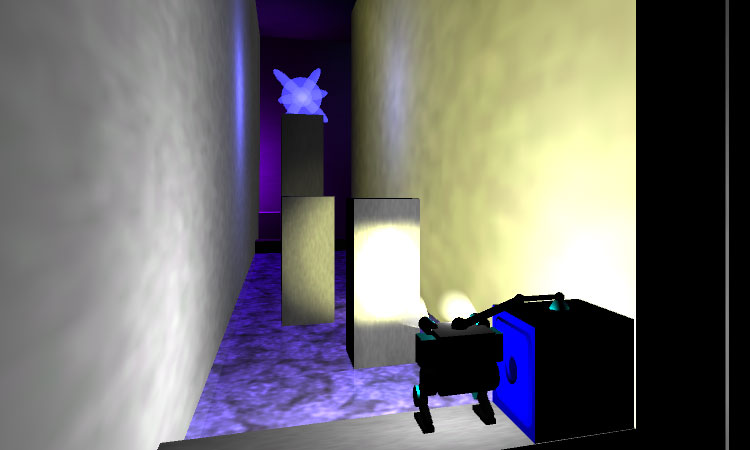 This week, as we near completion on Kabooka Bot!, we've got a picture of the bot deep in a cave. Kabooka Bot is an interplanetary rover tasked with collecting samples from an alien planet to beam data back to scientists on Earth, and here, his challenge is to reach the glowing blue sample atop the stone column, but it is easier said than done.
Between the bot and the sample is every robot's natural enemy: water. Kabooka Bot is equipped with jet packs in this scene, but those are only useful for hovering a certain height over the terrain, and the height of this column is also a concern. The only solution is to leap from column to column until the sample is reached. But the distance is just a little too far! Thankfully, there are always a few movable boxes available for a bot with an arm to move them, and while we've already seen that some boxes make excellent bombs, others make very useful stepping stones.
Kabooka Bot! is the perfect game for presenting a problem-solving challenge which is both fun and thought-provoking. After turning on his flashlights and exploring the cave to find the hidden sample, the player must consider his goal and the available resources for accomplishing that goal, develop a strategy and build the right kind of bot to solve the problem, and then write a code that can get the bot to his destination. Not an easy task, but one that will keep players both entertained and thinking.
Do you have what it takes to cross the cave's columns? Stay tuned to find out when Kabooka Bot! is launched later this summer!
Making Music for Kabooka Bot
Justin F. | 05/09/2020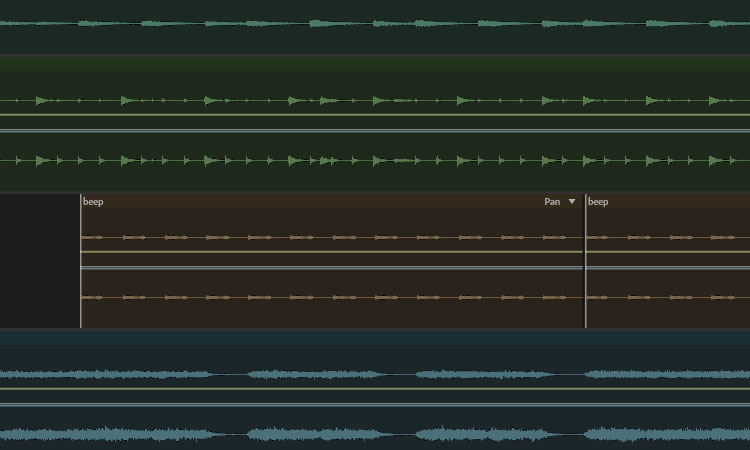 Kabooka Bot! is nearing completion and awaiting a summer release date. This week we've been hard at work on the game's finishing touches, including music and sound, which means that composing, performing, recording and editing (as well as a little programming) have gotten the most effort.
Kabooka Bot! is a game with a unique feel. It is a science-fiction game, featuring a programmable robot tasked with exploring a new world, and yet, it is also filled with scenes of nature - including seas, grassy plains, frozen tundra, dark caves and desert sand dunes. That unique setting, in my mind, calls for a certain mix of sounds. It needs the technological thump of EDM inspired drums, sampled voices, and digitally generated sounds, but it also needs the more natural, down to earth sounds of traditional instruments like bowed strings and a grand piano. To whet your appetite for more Kabooka Bot! I've provided a sample of just that mix in the audio below:
I hope you're as excited for the launch of Kabooka Bot! as I am. When it's released, the entire soundtrack will be available for subscribers to download right here at blacktentdigital.com. Check back soon for more updates!
Navigating a Lava Maze
Justin F. | 04/25/2020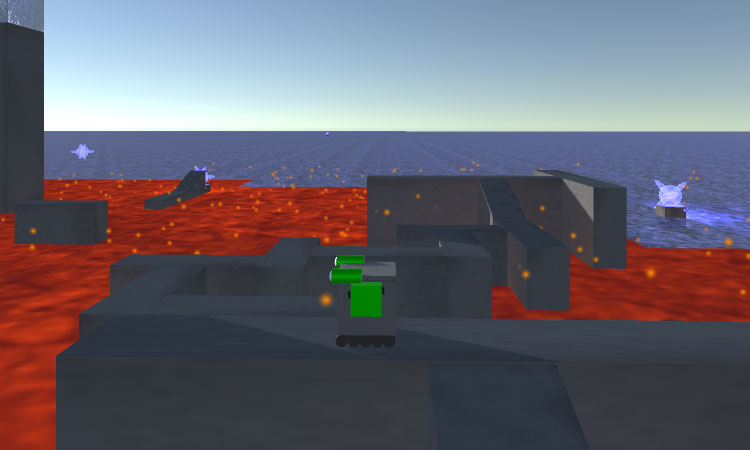 With every passing day, we get a little closer to the anticipated summer launch of Kabooka Bot!, and this week we're giving you a tantalizing glimpse of one of Kabooka Bot's challenges on the edge of Volcano Island.
As an advanced stage in the game, this is a place to really put your problem solving skills to the test. In the midst of a pool of lava, one false step means instant destruction so players are challenged to write the perfect code to navigate a maze of volcanic rock. There are multiple goals to achieve here - but which one do you tackle first? And how is it best to navigate the maze? Perhaps it is best to use your wheels an roll through the rock maze, even with the risks of falling off at every turn. Might it be better to cut some corners by replacing your wheels with legs and leaping through? Or maybe it would make more sense to try and fly across - but how? Do your jetpacks have enough fuel to make it over? Or maybe it's best to take the jetpacks off, replace them with wings, and find a spot to glide - if you can.
We're looking forward to launching Kabooka Bot!, and hope you're looking forward to playing! Come back soon for more updates on progress!
Gliding to a Puzzling Archepelago
Justin F. | 04/18/2020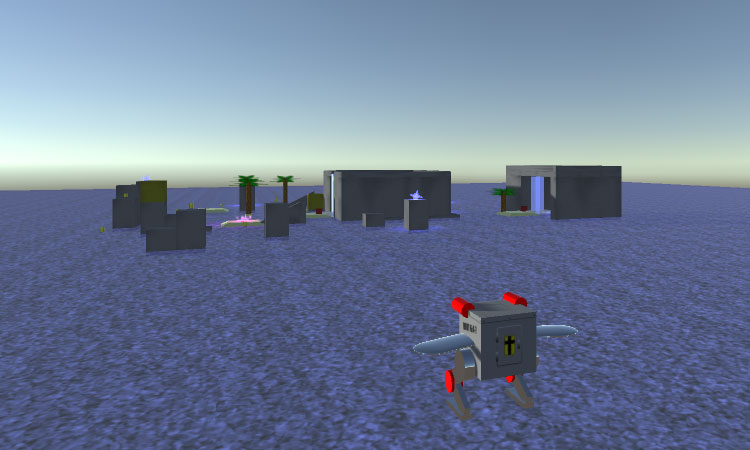 This week, in Kabooka Bot! development, we've been building an island-themed course for Kabooka bot to explore. Kabooka Bot! is planned to feature 10 courses, all connected in a sprawling overworld for players to explore. With ten goals per course, Kabooka Bot! will be a full-length video game that will keep young minds challenged. In the picture, you can see Kabooka bot gliding over a vast sea to reach the island level.

An island level is a particular challenge for our hero, because, as you might have guessed, robots and water don't mix well. As such, the islands will challenge players to solve puzzles primarily by using wings and jetpacks to fly over water obstacles to reach their goals.

We're about 70% of the way through with development on Kabooka Bot! stay tuned for more updates as we work toward a summer launch date!